A New Year's Resolution and a New Team Member for Parquet Development
New year, new beginnings!
With the start of the new year, Parquet's New Year's Resolution is to take time each month to highlight and celebrate one of its many prized team members. Our core team is comprised of developers, strategists, copywriters, and solution architects. Their work is invaluable to our clients; without the solutions they scope, draft, test, and create, our clients' Salesforce goals would never be realized. But due to the nature of their work (and working environments), unfortunately, much of their hard work feels invisible at times.
In sharing our team members' stories, achievements, struggles, skills, and milestones, we hope to help these amazing talents feel a little more "seen."
While we definitely want to make mention of our team members' unique skill sets, certifications, and specialties, we also don't want to limit their profiles to this type of information alone; our coworkers have full, exciting lives, and we're excited to shed a little bit of light on those parts of them, as well.
And now—without further ado—meet our newest 5x Certified Salesforce Developer
Having officially started his full-time employment with Parquet Development just earlier in January, Francisco Lozano is our newest Salesforce Developer and member of the Parquet team. He's incredibly experienced and boasts five (5) current Salesforce certifications; he's a certified Salesforce Administrator, an App Builder, a Platform Developer (I & II), an Experience Cloud Consultant—and he's not done yet—he's actively preparing to take his exam for Advanced Administrator.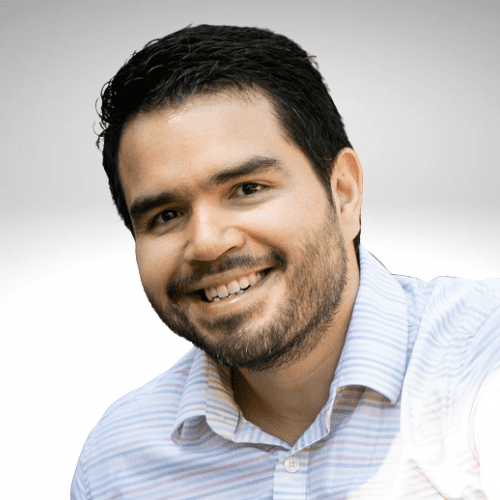 Francisco considers RestResource to be one of his greatest specialties. He's worked on so many related projects at this point that he's become both comfortable and proficient with the technology.
(For the unfamiliar, @RestResource annotation is used at the class level and enables you to expose an Apex class as a REST resource. In the weeds? Yes. Critical developer skills? Also yes.)
Francisco also feels very confident in his ability to review and audit existing Salesforce configurations and setups, rooting out problems that would otherwise continue to grow like invasive (expensive) weeds. If he's lucky enough to be involved with a Salesforce implementation from the very beginning (as opposed to coming in to fix another agency's handiwork after the fact), he builds elegant solutions to abstruse issues. This approach to Salesforce development work is at the core of Parquet Development's mission and philosophy: to create systems, processes, solutions, and automation that make Salesforce a valuable asset for its users.
Francisco's most exciting, recent achievement? In his words, "I was nominated this year to be a Salesforce MVP! Not sure if I'll win, but still just getting nominated is great." No small matter! The Parquet team (alongside many others, hopefully) will certainly be rooting for Francisco come decision-time.
And when he's not solving complicated Salesforce problems…
In his free time, Francisco loves to play board and card games (as well as the occasional video game) and considers himself an avid and wide-ranging reader. He's a bonafide family man, and his favorite part about working remotely for Parquet Development is that it gives him more time to spend with his family, to be there when he's needed rather than just when his "shift" ends. Being more present at home has allowed Francisco to bear witness to his children's milestones (his youngest is just a baby now!), a precious luxury not available to most working parents.
Thankfully for Francisco (and the rest of us), family life is not altogether separate from work; Francisco's brother Julio Lozano also works at Parquet Development as a DevOps manager (not to mention one of the most instrumental members of the team). As Francisco told us, "Julio also works for Parquet. I get to work with my brother again and the company really cares about you and asks about how you feel being at the company."
We're so excited to have brought Francisco on board, and have no doubts that he'll continue to be an incredible asset to our team. From everyone at Parquet Development, our warmest welcome!
To connect with Francisco, you can find his Trailblazer profile here, his email address here, and his LinkedIn profile here.