Note: Pardot has been re-branded as Marketing Cloud Account Engagement, but we've chosen to continue to use the term we (and most of our audience) are most familiar with.
Are you struggling to keep your Pardot prospect database clean and organized? Does the thought of data hygiene just seem like a whole lot of extra work with minimal reward? Don't worry, we get it—which is why we are here to help!
Today's blog outlines the importance of Pardot data hygiene and provides an actionable plan for Pardot administrators as well as developers on how you can maintain a spotless, streamlined contact database. So suit up and let's start housekeeping—after reading this post you'll be well-equipped to tackle any level of untidiness.
What is data hygiene and why is it important for Pardot users?
Data hygiene is the act of keeping clean data as your prospect database grows. Like keeping good dental hygiene, proper Pardot data hygiene is just as important to the overall health of the entire platform.
And just as not caring for your teeth can have an overall effect on your whole body, bad database hygiene affects engagement, email performance and deliverability, and the ability to properly and reliably qualify your prospects.
With a clean prospect database, you are free to focus on the more exciting aspects of marketing automation: engaging, experimenting with, and most importantly–nurturing qualified prospects. Keeping a clean database is in all likelihood a lot easier and faster than you might think, so breathe a sigh of relief. Next, let's dive into the benefits of a clean database and data hygiene.
What are the benefits of keeping a clean database?
Lower costs
All Pardot accounts have a database limit, though the number of mailable prospects you are allotted depends on what you purchased in your contract with Salesforce. Knowing this, it's critical to recognize that cold prospects can be a massive waste of money. Prospects with a history of no engagement and/or prospects whose last engagement was years ago (despite repeated attempts to engage them) could (and should) be swapped out for new leads instead.
While most business owners hate the idea of archiving leads of any kind, don't fall into this trap. There's no need to continually purchase new blocks of mailable prospects when you could easily clean your current database, keep it the same size (saving money in the process), and sieve out the good from the bad.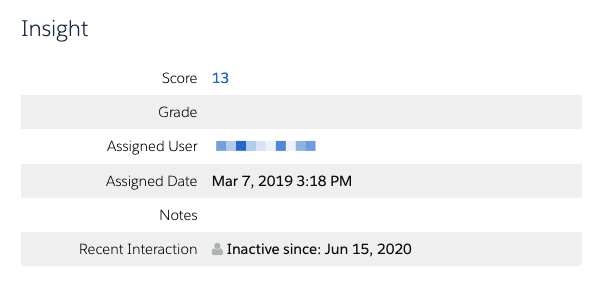 More authentic metrics
Do you feel like you're not getting the full picture of your email campaigns with Pardot's metrics? You could merely be seeing aberrations due to bad data hygiene that are skewing or clouding the actual picture of what's going on with your campaigns and prospects.
Housing cold prospects could lead to lower-than-usual open rates, click-through rates, and other KPIs, which give a more negative impression of your account's health. Stronger database health equals stronger reporting. Furthermore, continually sending emails to dormant prospects that have a proven record of ignoring your emails just sets you up for disappointing open and click-through rates. If some of your prospects have shown—consistently—a total absence of interest in your marketing assets, there's no point in continuing to try and activate them.
Higher deliverability rates
A less well-known fact is that internet service providers (ISPs) actually monitor email traffic for spam emails, so if your emails are constantly getting ignored by prospects, it can impact your overall deliverability rates and sending reputation. As well, when delivery rates fall below 90%, a notification from Salesforce is triggered. Avoid hard bounces by only sending to recipients who have been recently validated.
Higher sender reputation
What is sending reputation again? Remember how ISPs monitor all email traffic, even if sent via Pardot? They also score senders to filter out spam. Every email that gets sent, the amount of email volume, how those emails are interacted with (opened, replied to, forwarded, deleted, etc.), unsubscribe rates, how many are blacklisted, and myriad other factors determine your sender reputation.
Knowing this, keeping a stellar reputation is a must. A high score ensures your emails are hitting inboxes, not spam folders. And keeping a clean database likewise increases the probability of not hard bouncing, or ending up in the dreaded spam pile, and keeps your sender reputation intact.
How to go about cleaning your Pardot database
Keep under database limits
The first thing to do is to figure out if you're at or reaching your database limit. If you're well under the limit, you can skip to the next section, but if you're struggling with keeping prospects under the limit, the first thing to do is triage cold prospects.
Re-engaging healthy prospects and cutting out cold ones
First, Pardot prospects should be put into different categories, one bucket for those prospects that have not engaged with any of your efforts in months (or ever) and those who have demonstrated sporadic, but fading interest in your emails. The second group can be nudged into either action or a hard pass.
What this means is putting out a "feeler" so to speak, to nudge prospects back into the warmth of engagement. You can send a one-time list email, as a permission pass for prospects to re-opt in to your emails, or you can put those prospects you deem to be not entirely closed off into a unique re-engagement Engagement Studio program. Once you've analyzed the results, you'll be able to separate out the prospects that have gone–and stayed–cold. Archive these prospects to the recycling bin.
Tips for maintaining a healthy database
By following any combination of the steps below, you can continue to keep your database squeaky clean and under limit:
Set up an automation rule or dynamic list that identifies aging prospect records with no or little activity
Archive matching prospects on a regular basis
Use the automation list to seed a re-engagement campaign, then archive prospects who do not engage with your campaign
Send a yearly permission pass to everyone on your list, and consider archiving those who do not engage with the pass email after about a week
If your database is full of old, stale, or otherwise undeliverable addresses and you are feeling overwhelmed, you can also employ a list-cleaning service. These SaaS services are able to investigate which email addresses are valid and mailable and which are not
FAQs about data hygiene
What are database limits?
Pardot parcels out account databases, comprising the total number of individual prospects, by a block of 10,000 mailable addresses at a time. Accounts begin with 10,000 prospects and you can purchase additional blocks of 10,000 prospects each, as needed.
How do I delete prospects?
You have two options when trying to clean up your database, you can either mark a prospect as DNE, or you can delete multiple prospects at a time using table options. Both options will not count a prospect towards your database limit.
If you choose to mark your prospects as DNE (do not email), bear in mind that you cannot undo this without enlisting Pardot Support; you can mass-mark prospects as unmailable in your Pardot instance, but you cannot mass-mark prospects as mailable again.
Once you have your list of cold prospects (both static and dynamic lists can be used to accomplish this) ready for deletion, click on the name of the list, select the checkbox at the top-left of the screen, checkmark the prospects you want to delete then click on Delete from the table actions dropdown. Deleting a list is not the same as deleting a prospect, so make sure you are selecting individual prospects (or select the "check all" function) when you are in the deletion process.

How do I know when to use Do Not Email (DNE) and when to delete a prospect?
Do Not Email (DNE) functionality is there for when you want to keep tracking a prospect's engagement but do not want them to receive further emails. Bear in mind the note above, though; while you can, on an individual basis, change a prospect's mailability status back to mailable from DNE, you cannot do this en masse.
Deleting a prospect is for when they are either entirely obsolete, or useless clutter, or it may be the case that you still want to email them if they happen to re-engage. Deleted Pardot prospects are not actually "deleted" permanently, as they will still reside in the Pardot Recycle Bin.
Where do prospects go when they are deleted? And what exactly is the PArdot Recycle Bin?
Prospects will reside in the Pardot Recycle Bin until permanently deleted, so breathe easy if you accidentally deleted the wrong prospect or an entire list of prospects! It's easy to recover them in the Recycle Bin by using the "undelete" functionality. The Pardot Recycle Bin is much like the recycle bin on your PC, it hosts files that have been deleted by a user, but needs to be emptied to fully delete the items inside it.
Prospects sit in what is essentially an archived state while in the Recycle Bin and
will not show up on Pardot lists,
do not count towards your limit,
do not appear in reports &
will not appear on Pardot global search results.
As well, they will remain in this archived state until they are
Permanently deleted,
Undeleted, or unless
A deleted prospect submits a Pardot-tracked form, which will automatically undelete them
Summary
Data hygiene is a critical part of any Pardot user's user strategy and should be taken seriously. Keeping your system clean isn't always the most exciting task, but the long-term benefits far exceed the upfront investment required for cleaning.
Clean data leads to better segmentation, improved efficiency, increased ROI, and ultimately more successful email campaigns. While cleaning your Pardot instance can seem intimidating at first, if you start small and follow these steps regularly – you will always have a healthier outreach program.
While there are no "one size fits all" solutions for data hygiene, following best practices and tips should get you on your way to mastering it like a pro. Don't hesitate to reach out with questions as you navigate your own data-cleaning journey!
Last but not least—if you have any questions along the way or want to learn more about all things Pardot – don't hesitate to contact us. We are here to help!