If you're using Pardot and Salesforce together, the Salesforce Connector in Pardot is critically important to your daily operations; it is, after all, the very thing that allows the two platforms to sync with one another, and for the reading, writing, and inserting of data whenever and wherever required. If you pause, disable, or restrict this Connector through its settings, many (or all) of these tasks can become entirely manual.
Of course, that's probably not what your team had in mind when they bought into marketing automation; inefficiency and tedious, manual work is not exactly compatible with the vision of productivity and sophistication that usually inspires a team to choose a powerful tool like Pardot in the first place.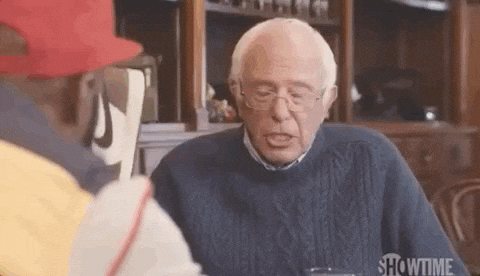 In order to prevent this nightmare from becoming a reality in your org, the establishment and proper configuration of your Salesforce Connector is one of the most important tasks you'll face. Your Connector can be re-examined and reconfigured at any point in your Salesforce journey, but there are clear and obvious benefits to getting this right from the very beginning. If you're actively working through a net-new Pardot implementation, it would be advisable to halt all additional work until you've sorted out this piece.
[NOTE: Technically there is another tool available that allows for more control over data flow, called Marketing Sharing Rules. Because this feature is only available to Pardot Advanced accounts, and because there are so many considerations involved in using it, I have opted to leave it out of this article and intend to cover it separately]
Understanding the Salesforce to Pardot Connector
Depending on the age of your account and the version of your Connector, your Connector User might be a living, breathing member of your team (hello, Anne from Marketing!), or a dummy "integration user" that doesn't need to actually access Salesforce the same way that you do; this type of user's sole purpose is to provide the integration and does not require a standard license. There are different versions of the Salesforce Connector, and it certainly can be upgraded if your account is older and still uses a previous version, but this is not (currently) required.
In a Perfect Pardot world, the Connector User's access would be wholly unrestricted in both platforms, resulting in what is known as "mirrored" platforms. Unrestricted access is ideal, as it leaves little room for error, eliminates the need for a potentially frustrating reconfiguration process, and allows for consistent and reliable syncing. Records are created when triggered, fields are updated as needed, and you can find and access the records that you need for any given task.
When your Connector is configured properly for your account, it's pretty obvious. A few signs: you can easily and confidently create dynamic Pardot lists referencing Salesforce field values, confidently trigger the creation of leads in Salesforce (all of which have been assigned and updated in the desired manner), map important values, update field values almost instantly, and fearlessly reference or use related object records in automation, such as Salesforce campaigns or opportunities.
If, on the other hand, you find yourself sending emails in Pardot to static lists filled with prospects you manually imported, that's a hint that your Salesforce Connector is not working the way it should. Other red flags include the inability to trust the way data is mapping or how records are being created (Pardot prospect records triggering the creation of a lead record when you needed a person account record, for example), unintentional field value discrepancies between records, or fear that, despite your best and most valiant efforts, your Pardot emails might be landing in a large number of marketing-ineligible inboxes.
The Perfect Pardot World, reimagined
While every Pardot Admin out there would be undoubtedly eager to live in the Perfect Pardot World we described earlier, it's just not always possible. For many orgs, unrestricted access is simply not a viable option—whether that's because they are only allotted 30,000 mailable prospects in Pardot and own over 150,000 total leads and contacts in Salesforce, or because some of their Salesforce leads and contacts actually belong to a separate division or business unit and are ineligible for marketing.
There are many good reasons an organization might need to restrict the data flow between Pardot and Salesforce (a process also known as "selecting syncing"). If you've come to the conclusion that your syncing process requires more control and greater limits, the solution is actually fairly simple: your Pardot Connector User controls access. Whatever your Connector User can see, Pardot can see. If there's something you don't want your Pardot Connector User to see (or a type of record you don't want your Connector User to create), you simply need to ensure that your Connector User does not have the access they'd need to do it.
While you are free to approach this process in your own way, the most popular method is to first set your org-wide-default security settings in Salesforce to private. Once this is complete, you can begin to open up access to other users (including your Connector User) through sharing rules and/or public groups. Please note, however, that this approach does not work with the Pardot Connector User included in Pardot's managed package, because that user's profile, B2BMA Integration User, allows access to all data by default at the profile-level, and this user's profile cannot be changed or edited.
Once you've finalized your changes, you should test the integration as much as possible, from both sides and many different scenarios. We personally like to run tests by leveraging the "Sync to CRM" and "Sync to Pardot" buttons on records that both should and should not sync, but you will also want to monitor manually created leads and Salesforce to see how they're handled. The testing process shouldn't take you long at all, as it will be pretty obvious if something isn't working correctly.
Once you're feeling pretty confident, jump back into Pardot to edit your Salesforce Connector, ticking the box that allows the automatic creation of prospects in Pardot when a lead or contact is created in Salesforce. This is the setting that allows automated syncing from Salesforce to Pardot, so it's extremely important to leave it checked whenever possible. Please note, however, that this setting should be turned off in any account where the handling of the Salesforce Connector is still undecided or unresolved, and/or in any org that does not desire free data flow.
Staying on top of it
All companies experience some degree of turnover, so ensuring that your current Salesforce and Pardot Admins are always aware of critical background processes is absolutely key. Always keep all your administrators, old and new, in the loop; someone will be far more likely to flag potential issues in the future if org changes threaten (or make redundant) this process.
Not totally comfortable tackling this project internally? Contact us and our team will help you get it up and running in exactly the way you need it to.