Marketing automation technology is continually evolving, and the beginning of 2023 promises to be no different. Marketing automation is becoming ever more essential for marketers who want to execute their strategies efficiently and increase customer engagement without wasting unnecessary time and resources.
To help you stay ahead of the curve, we've identified five of the latest marketing automation trends for 2023 key that will—should—shape marketing automation strategy for this coming year.
From making your campaigns more efficient through personalization to leveraging AI-powered analytics, these are the top trends every marketer should keep an eye on as they plan their marketing strategy for 2023.
To stay on top of trends, marketers will need to leverage their marketing automation tools to their full extent. As most of our clients use Marketing Cloud Account Engagement (Pardot) for marketing automation, we've included relevant tools or features in each section.
1. Chatbots and Conversational Marketing Operations
One of the most popular marketing automation trends of recent years has been the rise of chatbots. Chatbots make an otherwise impossible task—responding to customers' questions and inquiries 24/7, across the globe, in a multitude of languages—possible, scalable, and less prone to human error. While chatbots today are still far from perfect (ask anyone that has ever scream-typed "connect me with a human!"), these tools continue to improve and grow more efficient all the time.
This marketing automation strategy was first popularized by Facebook's opening of the possibility to integrate bots into its Messenger feature. Many Facebook Page Messengers went unutilized before. Customers would occasionally submit questions and concerns, but businesses (being busy and likely swamped with other things) would rarely respond. With the introduction of automated chat features, those with questions would instead receive an automated response that included things the user should know—including response times and next steps.
Nowadays, there are many Chatbot tools you can use to achieve the same level of customer satisfaction. While not a replacement for true, human interaction, chatbot marketing strategies can still ensure that inquiries are answered promptly. And in the coming year, chatbots are likely to become even more commonplace for businesses of all sizes and across all industries.
Marketing Cloud Account Engagement Solution
Many Marketing Cloud Account Engagement (Pardot) clients use chatbots to power their marketing efforts and lead generation. A few popular solutions for MCAE/Pardot users include: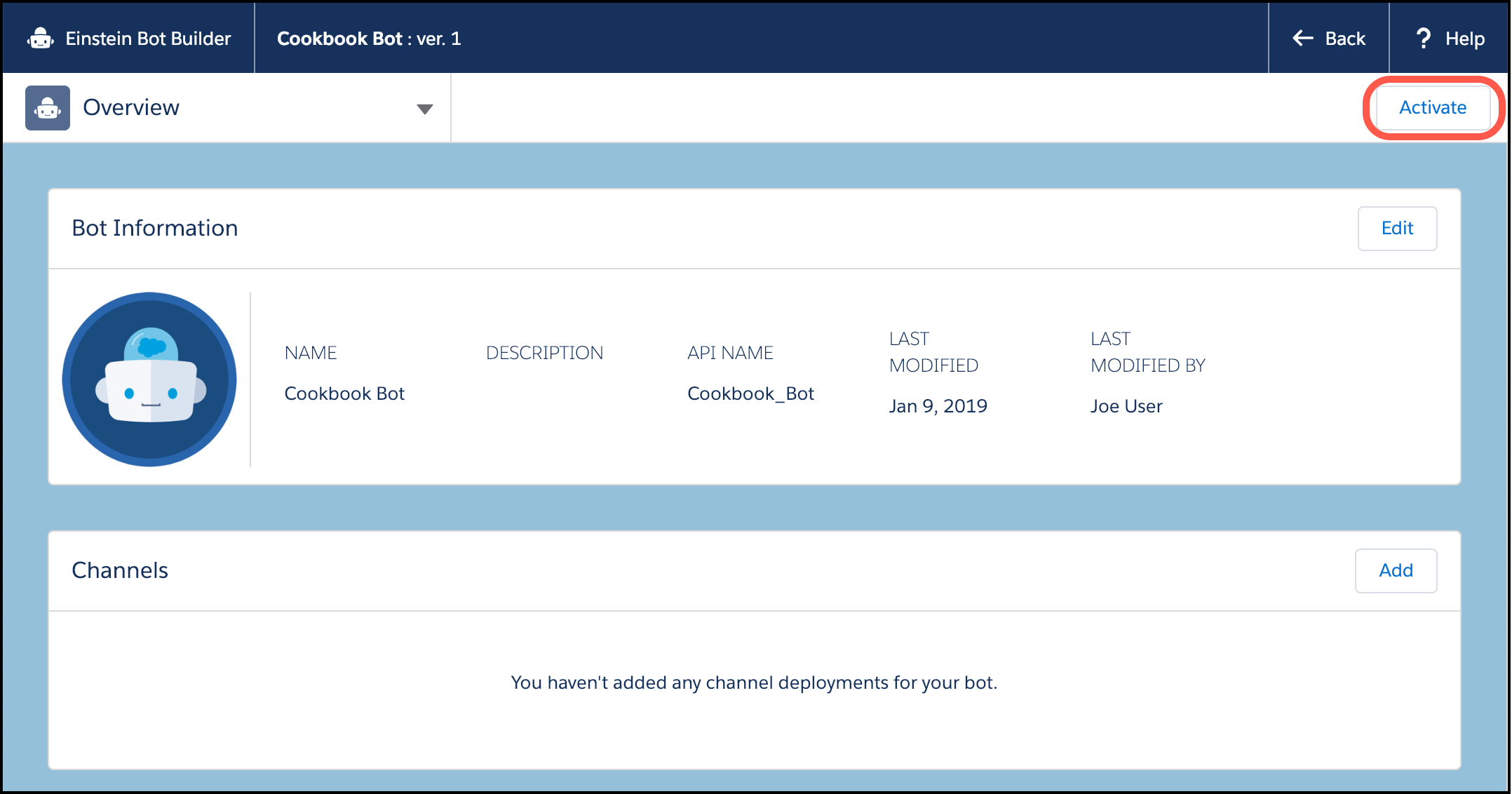 Remember: some tools offer native or built-in integration with Marketing Cloud Account Engagement (Pardot) or Salesforce, while others will require a connection through API or a tool like Zapier.
2. Personalization
Most marketers today understand that a one-size-fits-all plan just doesn't work for marketing outreach. As such, another trend that is likely to continue in 2023 is the growth and hyperfocus on personalization and personalized content. Indeed, nearly three-fourths of respondents in a national poll expressed frustration about content that does not recognize them or adapt to their interests or behavior.
Personalization seeks to alleviate this frustration by tailoring content and experiences to the individual user, and it has been shown—time and time again—to be an effective way to increase engagement and conversions.
Consider these findings on personalized content in marketing automation:
As businesses increasingly look for ways to stand out in a crowded—and often indifferent—marketplace, personalization will become a major part of their marketing automation strategy.
Marketing Cloud Account Engagement Solution
Marketing Cloud Account Engagement has myriad ways to create personalized content, including:
If your team is actively using Salesforce and trusts the integrity of its data, you already have so much information you can use to better tailor your content to suit your prospects' interests and needs.
If you think you could do a better job here, be sure to brainstorm with your team about how to leverage the data you already have on hand to create a better marketing experience for your target audience.
3. AI-Powered Analytics
AI-powered marketing is another trend that is likely to gain traction in 2023. AI can be used for a variety of tasks, including content creation, customer segmentation, and lead scoring.
Predictive Lead Scoring
Predictive lead scoring isn't a new feature in marketing automation, but it continues to improve and become a more reliable metric. Marketers can either create their own scoring criteria or let marketing automation technology score them based on email interaction, website behavior, interest, and other variables.
Marketing automation software can now use machine learning to improve algorithms and enhance lead scoring. It is possible to gain deeper insights from raw data and more accurately determine an individual's purchasing intent based on their activities.
Lead scoring is used by marketers to make better marketing decisions, improving accuracy and helping them to understand which accounts or leads they should prioritize in their marketing automation messaging. Additionally, the lead score can be used to determine which type of marketing material is most appropriate for each stage in the sales and marketing funnel so that you can better engage your prospects.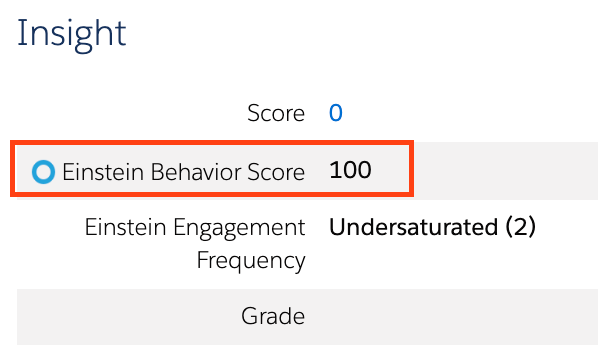 As businesses become more comfortable with using—and trusting—AI and machine learning to drive analytics, it is likely that we will see a continued rise in AI-powered marketing campaigns.
Marketing Cloud Account Engagement Solution
Using Marketing Cloud Account Engagement? Lucky you! With the right edition (Pardot Advanced/Premium and Salesforce Enterprise Edition), you have access to several Einstein/AI-powered tools, including:
4. The Omnichannel Marketing Experience
Omnichannel customer experiences are becoming a key component of customer communications. As more companies adopt omnichannel strategies, and as omnichannel products improve, the dependence on these suppliers increases.
Think about the experiences you've had recently as a brand's customer. You've likely received updates and brand communications via email, SMS, and targeted ads across your browser and social media accounts. Marketing initiatives are far more successful when connected across multiple channels.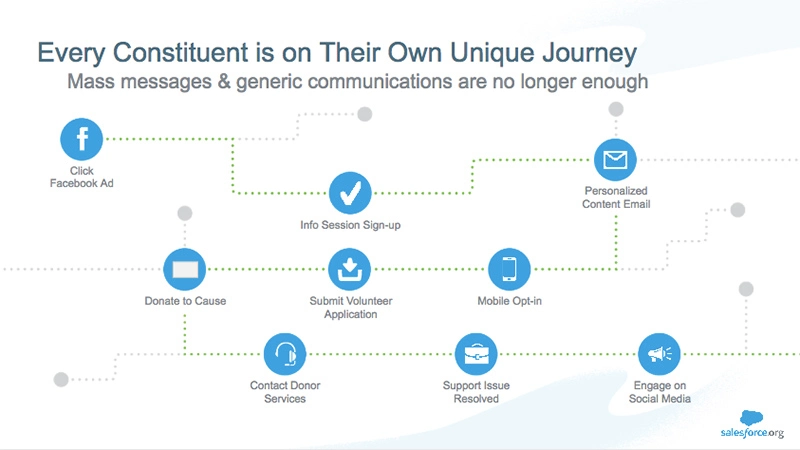 If businesses want to reach customers effectively, they must be present across all channels. They can connect with customers across all platforms and provide seamless customer experiences.
Consider these preferred channels to create an omnichannel experience
Email
Phone
In-person
Online chat
Mobile apps
Messenger apps
Text/SMS
Online portals
Video chat
Social media
Marketing Cloud Account Engagement Solution
This is one area where Marketing Cloud Account Engagement/Pardot is in need of improvement. Marketing Cloud (focused more on B2C interactions) provides options for creating a full omnichannel marketing experience, including tools like Ad Studio and Social Studio.
Marketing Cloud Account Engagement, on the other hand, is still fairly limited; we can incorporate some interactions (webinar attendance, website visits, chatbot exchanges), but we're still missing some key functionality. But bear in mind that solutions like an API integration or a Zapier connection can fill this gap when needed.
5. Mobile Marketing Automation
Mobile marketing has been on the rise for years, with mobile devices increasingly being used to access the internet and interact with businesses. Mobile users deserve a pleasant and user-friendly experience, and as such, mobile-friendly advertising, websites, landing pages, and apps are no longer optional—they are now essential.
Marketing Cloud Account Engagement Solution
Done right, all your assets in Marketing Cloud Account Engagement can be mobile-friendly. To ensure you're up to speed, define and document your customer journey and all the places your audience might interact with your business, including email, lead capture forms, and any other possible customer interactions. Once these have been identified, involve your marketing team in thoroughly checking these on mobile devices to ensure it's a pleasant and simple experience.
Summary
In order to stay ahead of the curve, your business needs up-to-date tools and strategy. We can help you develop a plan that will take your marketing automation success to the next level. Contact us today for a free consultation.